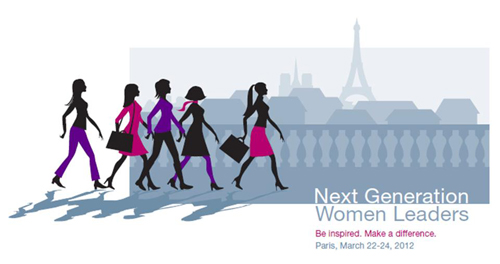 McKinsey & Company invites talented women from across Europe to participate in a special event, Next Generation Women Leaders: Be inspired. Make a difference, from March 22-24, 2012 in Paris.
In this exclusive workshop, you will have the unparalleled opportunity to explore the importance of women in leadership and the impact women leaders are having in today's world, as well as shape your own leadership style by playing to your strengths. You will also have the chance to meet our consultants and participate in plenary sessions, workshops, and discussions.
The program involves meeting CEOs from companies across Europe who will share their leadership journeys; working on an actual case study to generate growth options for the Louvre Museum and unveiling your very own leadership strengths. You will experience how we work at McKinsey and the depth of topics we cover. In addition, you will have the opportunity to network with other participants and discover the beauty of Paris.
Next Generation Women Leaders is open to female students (of all backgrounds and degrees) and early professionals based in Europe. Find more information at www.next-generation-women.mckinsey.com or visit our facebook page here.
We hope you will apply at www.next-generation-women.mckinsey.com. Application deadline is February 17, 2012.
Please e-mail [email protected] with any questions.